Jordaan Studs zilver
€15,00
Deze mooie studs met grachtenpandjes zijn natuurlijk het ultieme souvenir om aan jezelf of je loved one te geven om terug te denken aan die ene citytrip.  In eigen land of in het buitenland, deze statige huizen vind je overal. Maar ook voor iemand die net een huis heeft gekocht of  voor het eerst op zichzelf gaat wonen is dit een heel leuk cadeau. De Jordaan studs zijn ook in een gold plated versie verkrijgbaar.
Materiaal:
Brass + silver plating
Nikkelvrij
Afmeting:
0,5 cm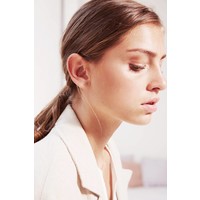 Haal je product op in de winkel
Persoonlijk contact met Annelies
Betaal eenvoudig & veilig met iDEAL
Riverstones
Verfijnde, vrouwelijke, fairtrade sieraden met een mooi verhaal.